AboutUs
We at SriShakti Innovations are committed to equipping your dream kitchen with high-quality appliances, products, and standard accessories. We make your dream kitchens a reality that will both amaze and gratify your sense of beauty. Wholeheartedly devoted towards customer satisfaction, we take utter pleasure in manufacturing customized kitchen appliances for our most valued customers.

Sri Shakti Innovations has been manufacturing commercial kitchen equipments since 2005 under the supervision of its highly inspiring founder Mr. Pandian who is a well-known name in the food and beverage industry. With more than twenty years of domain experience, Mr. Pandian has worked with a number of highly reputed institutions like The Leela Palace, Park Sheraton, Taj Coramandal, and many other big hotels and restaurants.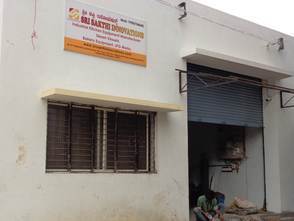 Driven by a desire to share his innovative ideas and with such a vast experience and practical knowledge of this variegated industry, Mr. Pandian has devoted himself to serve his customers by offering a wide range of customized items of kitchen manufactured at his own unit. This is how Sri Shakti Innovations was developed to meet the most cherished requirements of customers.

Our kitchen equipments in bangalore are deftly designed and distinctly customized keeping in mind the requirements of our prospective customers. Our Bangalore service providers are experts in planning, manufacturing and designing the top class kitchen appliances that are made out of high tensile and best quality material. Engineered and crafted with matchless craftsmanship coupled with modern customized design, our kitchen equipments are the best in terms of quality and standard equipments.
Cooking equipment Like Single Burner, Two Burner, Three Burner, Four Burner With oven, Dosa/Chappathi Plate, Chinese Burner, Tandoor, Tilting Frying pan, chicken griller, shaverma machine Etc...
Steam cooking equipment like Single Jacketed Vessel, Double Jacketed Vessel, Idli streamer Etc...
Refrigeration equipment like two doors Refrigerator, Four doors Refrigerator, Work Top Refrigerator, Salad counter Etc...
Washing equipment like Single sink unit, double sink unit, three sink unit, sink with sterilizer, Pot rack, plate storage rack, under counter dishwasher, Hood type Dish washer, conveyor type dish washer Etc...
Preparation Equipment like Vegetable cutting machine, potato peeling machine, grinder, meet mincer, Dough kneader, table with sink Etc...
Serving Equipment like Hot Bain-marie, cold Bain-marie, pickup counter, chat counter, chafing dishes, curve glass counter, sandwich Griller, Tcm, tea coffee milk dispenser, juice counter...
Bar Equipments Bottle stoppers, Ice bucket & Tongs, Peg Measures, Bar Spoon, Hawthorne Strainer, Cocktail shaker, Bar Blenders, Ice Cube Machine, Muddlers Etc...
Exhaust equipments Like Blower, Exhaust hoods, Ducting, Fresh air Etc...
You can choose any kind and range of equipment based on your requirement. You need to consider various factors before purchasing the commercial kitchen equipment. Those factors include price, purpose, durability and warranty.


We have a range of best in class modern machinery to manufacture standard kitchen appliances that have been made with a view to meeting the particular necessities of our valuable customers. As kitchen equipment manufacturer, we deal in commercial kitchen equipment, Industrial kitchen equipment, Restaurant furniture, refrigerators, and many more kitchen's appliances. Being suppliers of all these pieces of kitchen appliances, we provide stainless steel equipment for commercial and personal use. Our restaurant kitchen equipment is best in class and our kitchen consultants are best known for their matchless craftsmanship. We are the best manufacturers of hotel equipment looking forward to serving you with our high-quality products.