Storage Equipments In Bangalore
5
(2
Reviews)
Storage is an important part of the kitchen. The preservation of important things and stalking items needs a huge space.
Different kind of equipments according to the space and utility will be given to you. You can find drive though rack, flow through rack, sliding rack, push back rack, drawers, shelves, storage carousel, mezzanine etc.
Customized storage equipments can also be made by Sri Sakthi Innovations. Equipments can range from small racks to walk-in closet storage racks. Once you place the order, rest of the process will be up to us. Right from the packaging to shipping, all of it will be done responsibly so that you do not need to worry about it.
Sri Sakthi Innovations offers a wide range of storage equipments. Storage is one of the biggest issues in commercial kitchens that always prepare food in large quantities. Reducing the wastage of food, high-quality storage equipment are a vital component in all types of the commercial kitchen. With the storage equipments like vegetable storing system, cold storage system, trolley, grain storage system, oil can rack, and many more, Sri Sakthi Innovations has made a reliable name in the market. We have provided the best, high-grade and durable Storage Equipments and suppliers in Bangalore. Also, we make sure that the equipment gets delivered in the finest packaging. Now you don't need to worry about where to stock your food items as at Sri Sakthi Innovations; you can find the best Storage Equipments in Bangalore.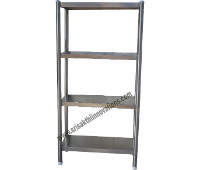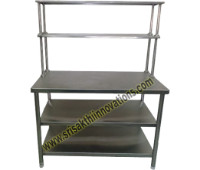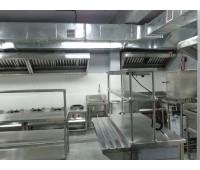 Storage Equipments Reviews
Customer Reviews and Ratings for Storage Equipments
surya
storage equipments
very strong and nice product
shekar sarma
storage equipments
time to delivery the product