Serving Equipments In Bangalore
Every place that serves food has to mandatorily have serving equipments. This is a necessary tool for the customers to get food and have food in a comfortable manner. Serving equipments vary in shapes and sizes, thus, you do not have to worry of the kind of materials you want. We keep products that are quality tested and with genuine manufacturer's warranty. Customized equipments can be found in our services as well.
When it is about serving equipment, Sri Sakthi Innovations is the right place to find high-quality, beautiful, and attractive serving equipments and suppliers in Bangalore. Serving equipments need to be appealing to impress the customers and make them feel good. Sri Sakthi Innovations understands the need for high-quality, durable, and eye-pleasing serving equipment that are perfect for all types of commercial kitchens. Whether you require serving equipment for the canteen, hotel, restaurants, or any other commercial kitchen, Sri Sakthi Innovations is just the right place. We have delivered kitchen equipment in some of the major cities like Chennai, Hyderabad, Bangalore, and Mumbai. Our extensive services that are completely reliable have made us the most trusted serving equipment manufacturer and supplier in Bangalore. If you want serving equipment for your restaurants, hotel, or any other commercial kitchen, look no further than Sri Sakthi Innovations.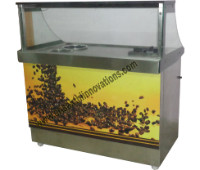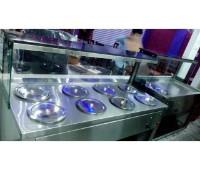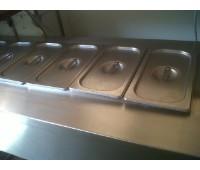 Serving Equipments Reviews
Customer Reviews and Ratings for Serving Equipments
jagan
serving equipments
very nice product and good to seeing
abhiram
serving equipments
time to delivery and strong product
rajesh
serving equipments
large item and good quality and time to delivery