Restaurant Furniture In Bangalore
Sri Sakthi Innovations offer the most stylish, modern, and comfortable restaurant furniture in Bangalore. Whether you are starting a new restaurant in Bangalore or want to revamp the existing one, at Srisakthi Innovations, you can find a wide collection of furniture that will meet your explicit needs and make your restaurant look the best in the town. Sriskathi Innovations understand the need to have fine-quality furniture in the restaurant. Here you will find the furniture that is made up of the premium grade wood so that they remain durable and lasts forever.
The furniture says a lot about the ambiance of a restaurant. At Srisakthi Innovations, you can find modern, contemporary, and classy designs of furniture that will change the entire look of your place and make it look beautiful and welcoming. If you are looking for the best place to find restaurant furnitures in Bangalore, check out Srisakthi Innovations and explore the wide collection they boast. Give your restaurant the most amazing look by having the best restaurant furnitures Manufacturers and suppliers in Bangalore from Srisakthi Innovations. Whether you are renovating your oil restaurant or starting a new one, Srisakthi Innovations is the right destination to find the best restaurant furniture in Bangalore.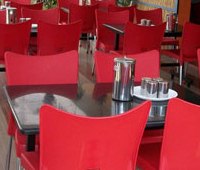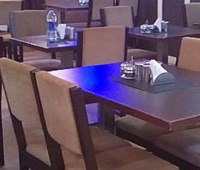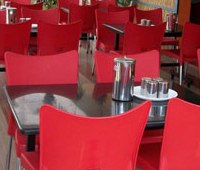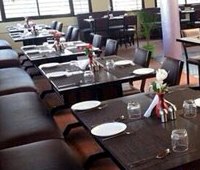 Restaurant Furniture Reviews
Customer Reviews and Ratings for Restaurant Furniture