Refrigerator Manufacturers In Bangalore
5
(3
Reviews)
Preserving food for a longer period is necessary in every kitchen be it big or small one. Hence we provide you refrigerators with some latest technology so that storage is made easier. Sri Sakthi Innovations gives refrigeration products range from small fridges to large walk-in coolers and freezers as the customers require. The standards are matched according to the norms and are quality tested in all facets as required.
Food is a perishable item. Until it is not preserved in the desired low temperature, the chances of it becoming stale and inconsumable always remain high. Hotels, restaurants, commercial caterers and canteens are always in need of high-grade and superior quality of refrigerators to retain the freshness and quality of their food. It makes perishable food edible for a longer period.
Sri Sakthi Innovations delivers top-class commercial refrigerators and Suppliers in Bangalore that are equipped with latest and advanced technologies. We cater to the needs of both small and big size refrigerators to hotels and restaurants in Bangalore and meet their demands. Making the storage of food easier and fresh for long, our refrigerators are perfect for every food service industry, food handling as well as trading industry. The refrigerators come with the manufacturer's guarantee as well.
We have a wide range of small fridges and large walk-in coolers and freezers. You can take a look at our products and get the one which is most suitable for your storage requirements. The best part is our refrigerators meet the quality standards and the set norms. They are quality tested as well so that you get nothing but the best.
Srisakthi Innovations is the best place to find a variety of refrigerators coming in different size and alluring features. Committed to furnishing the small and big needs of refrigerators in Bangalore, we are the ultimate destination to get reliable, excellent and feasible refrigerators that will meet all your storage needs.
Keep your food items fresh, palatable and ready to serve with Sri Sakthi Innovations refrigerators.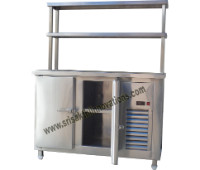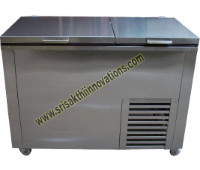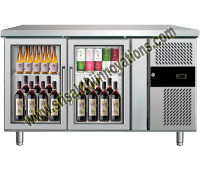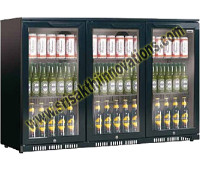 Refrigerator Manufacturers Reviews
Customer Reviews and Ratings for Refrigerator Manufacturers
raju gonna
refrigerator manufacturers
good quality and time to delivery the product.
rajubhai
refrigerator manufacturers
quality is good i refer the innovtions
mahesh
refrigerator manufacturers
very nice product and no complaints